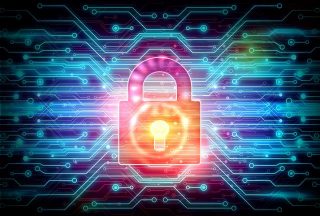 Security+ General Information
The CompTIA Security+ Certification is often a first step towards more advanced security certifications.
About
The CompTIA Security+ certification is a vendor-neutral, internationally recognized credential used by organizations and security professionals around the globe to validate foundation level security skills and knowledge. Candidates are encouraged to use this document to help prepare for CompTIA  security+ SY0-401, which measures necessary skills for IT security professionals. These content examples are meant to clarify the test objectives and should not be construed as a comprehensive listing of all content in this examination. Successful candidates will have the knowledge required to:
• Identify risk
• Participate in risk mitigation activities
• Provide infrastructure, application, information and operational security
• Apply security controls to maintain confidentiality, integrity and availability
• Identify appropriate technologies and products
• Troubleshoot security events and incidents
• Operate with an awareness of applicable policies, laws and regulations
EXAM ACCREDITATION: CompTIA Security+ is accredited by ANSI to show compliance with the ISO 17024 Standard and, as such, the exam objectives undergo regular reviews and updates.
EXAM DEVELOPMENT: CompTIA exams result from subject matter expert workshops and industry-wide survey results regarding the skills and knowledge required of an IT professional.
What this information is not
There are no test questions to be found here. All information contained on this site is readily available through various print and internet sources. The information published on this site is provided strictly for the purpose of assisting in preparing for the Security + Certification exam. The information provided is accurate and up-to-date to the best of my knowledge at the date it was published. Zymitry does not offer any guarantee or warranty to its accuracy. Use this information at your own risk. See full Disclaimer.
Current Version
As of December, 2016, the current Security+ version is Security+ SY0-401. There is speculation that version Security+ SY0-501 should be released December, 2017.
General Characteristics
| | |
| --- | --- |
| Exam Description | CompTIA Security+ certification covers network security, compliance and operation security, threats and vulnerabilities as well as application, data and host security. Also included are access control, identity management, and cryptography. |
| Type of Questions | Multiple choice and performance-based |
| Recommended Experience | CompTIA Network+ and two years of experience in IT administration with a security focus |
| Passing Score | 750 (on a scale of 100-900) |
| Number of Questions | Maximum of 90 questions |
| Length of Test | 90 Minutes |
| Languages | English, Japanese and Portuguese |
Hierarchy and Presentation
The provided information is broken out into domains defined by CompTIA. Each domain is then broken down further into detailed categories and sub-categories covering all areas specified by CompTIA.
CompTIA Security+ Certification Domains:
Network Security
Compliance and Operational Security
Threats and Vulnerabilities
Application, Data and Host Security
Access Control and Identity Management
Cryptography
Acronyms
Acronyms used in this material can be found here.
References
CompTIA Security+ General Information
CompTIA Security+ Certification Exam Objectives